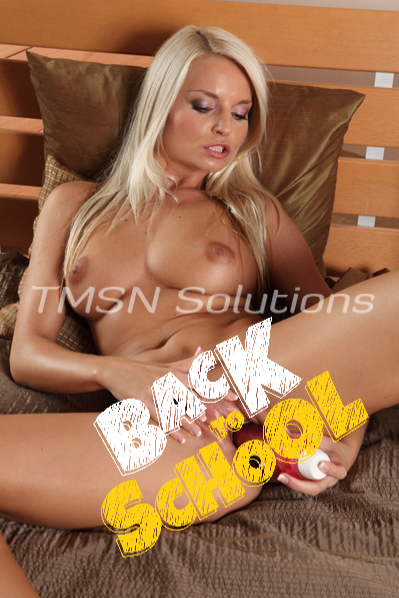 Mama Felicity 1844-332-2639 Ext 207
God, Back to school could not have come any sooner! I know we all love family time, and it's great to enjoy the summer doing things with the kids, but Mama needs some fucking self-care! And by self-care, I mean back to school phone sex. From the moment the bus pulls away from the drive, I'm in go mode!
All I can think about is who I will masturbate with and what roleplays I'll experience today. I'm prepared, I promise! All my dildos are lubed, and my vibrators are charged. All that I'm missing now is you!