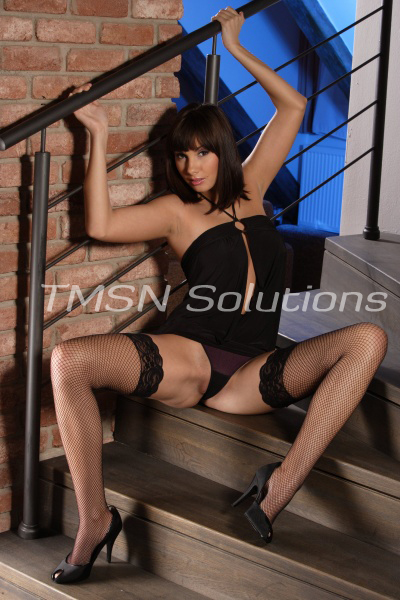 *LUCY*  844-332-2639 xxx- 221
My favorite lingerie shop. I'm in the dressing room. One of my most passionate lovers has brought me here. I wait in the room, while he shops and brings me the items he wants to see me try on. He brings two corsets, one red, one purple. Along with black fishnet stockings, and black patent leather fuck me shoes. Then a silk nightie with a matching peignoir. They are royal blue. And finally, a lilac gown that is completely transparent. He says I can keep whatever fits. I know they'll all fit, because he's excellent at sizing things up.
I walk out of the dressing room, wearing the purple corset, stockings and heels. He's seated in a chair, right outside the dressing room. As I approach, he licks his lips. He pulls me onto his lap and slips his finger into my pussy and then licks it clean. The store is nearly deserted. I notice a man hiding behind the racks, off to the side. He is watching. My lover sends me back to try on the red corset. A moan then escapes his mouth when he sees me with it on.
Read moreLace, Silk and Satin Oh My! Lingerie Strip Show Phone Sex