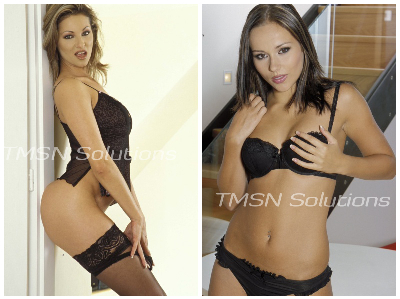 XXOO Laylene 1-844-332-2639 ext 419 – XXOO Anna 1-844-332-2639 ext 203
Adult Baby Phone Sex
You are definitely gonna need to catch up first – so click here before you go on.
Now we began focusing on his ravaged and torn beyond repair sphincter and rosebud. We started the training of his bowels to that of a helpless youngster, by inserting deeply five extra strength glycerin suppositories. Wickedly smirking after the insertion of each one. Our long sharp fingernails going deep within, as he moaned and screamed once again into his dental gag. We both began, violently working and manipulating his bowels by vigorously massaging his abdomen as they waited for things to take its course. We took Tim's boxers and jeans and with scissors before his eyes.
Say goodbye to these nasty things my darling. Raising his bottom and knees to his chest we placed the extra thick and absorbent diapers under his bottom, pinning them in place with the pink bear shaped pins. As Anna shook out, and worked the voluminous pink plastic pants with bears n blocks on them up his legs very slowly to mercilessly arouse him. His shriveled carrot thrashed about in its diaper prison. Moaning and now crying softly I hushed him by placing a cock shaped paci in his mouth.
Adult Baby Phone Sex
Here you are my love. Sitting the delirious and incoherent Tim up with both of us cooing softly to him as we raised his arms. Our full breasts in clear view to our wide eyed, now drooling around her paci, baby girl we worked a very short pink night gown over him, leaving his diapers and plastic pants in full view for all to see. I tied a vinyl backed pink and white bib embroidered with "Mommies Baby Girl". Lifeless as a rag doll, I carried the now slumping, Tim to his new permanent home. His very own nursery. Lowering the rails to the crib, my long hair dangling down as Tim helplessly reached for it gurgling behind his paci. I leaned over and undid one of my breasts for Tami as she whispered her baby girls new name in her ear. All is well your mommies are here to
Take good care of you.
I placed my hand to the front of his diaper feeling it warm as he slowly flooded it. Anna asked, "may I" and with a smirk and a nod, Anna began slowly rubbing the front of Tami's diapers. Being the pathetic sissy she was fast becoming, she exploded a torrent of cummies within seconds. Muffled cries and bucking her hips and now fully crying, they both heard the explosive eruption of Tami's bowels. Satisfied and smirking, me and Anna raised the rails to the crib, cranked the mobile as soft lullabies filled the room. Mine and Anna's soft voices begin the subliminal imprinting and further regression to permanent babyhood for Tim. Sleep well Tami, tomorrow is a big day my love, your first Dr checkup.
Satisfied with our efforts me and Anna smirked wickedly knowing we would soon be conducting Tami's first visit to the Dr, one Tami would NEVER forget..
https://phonesexcandy.com/laylene/
https://phonesexcandy.com/anna/
https://sinfullysexyphonesex.com/laylene/
https://sinfullysexyphonesex.com/anna/
https://tlcphonesex.com/laylene/