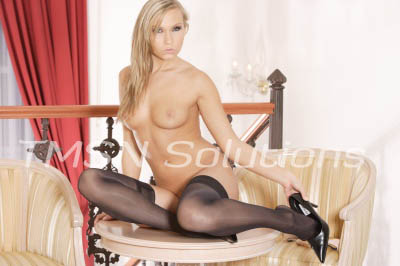 Mistress Anita  1-844-332-2639  EXT 288
Oh look at you in there, my little slave.  I have put you in this cage especially to show you your new place.  In being in this cage, you have given up all your freedom.  Now you will have to do whatever I want and whenever I want.  This means, I will put you to use whenever I feel like it and however I feel like it.  But this is only when you are being good.  
I'm going to keep this cage right next to my bed, so that you can hear me while I make wild and passionate love to my lovers all night long.  I will keep you in complete bondage and you will be just waiting for me to let you out.  You have given up your family and your friends.