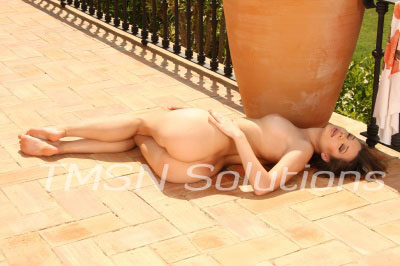 I caught a bad bunny trying to sneak into my lingerie drawer today. His face looked so cute when I walked into my dressing room to find him. The bad bunny was caught red handed with some of my sexiest panties! They are pink lace thongs, with white pearls on the hips.
I smiled coyly at my little bunny and started to walk towards him. I could see that the bad bunny had bright red cheeks from embarrassment and that made me incredibly happy. Little bunnies should know better than to go through mommy's things without asking first!
Spanking the Bad Bunny Booty
There were times in the past where this would have been overlooked. But we are well past that as you have been my sexy panty boi for awhile now. There is no reason you should be acting like a bad bunny and sneaking through my things.
So here is what is going to happen. You can wear mommy's sexy panty's, but once you put them on it will be time for me to spank that booty! Punishment is not always fun, I know. But it is an important part of the mommy-abdl relationship. It's my job to correct your mistakes.
And today Mommy is in a spanking mood! Don't worry, I will only be using my hand. However, I plan on spanking that booty until it is fire-engine red! It does not matter how much you beg, plead, or cry, you need to learn not to go through Mommy's things without permission!
Once you take your punishment, I will decide if you can continue to wear panties for the rest of the day. Oh, that stings just as much as your booty doesn't it? I really hope you learned your lesson, or the next time your punishment might be more severe!
I wonder if I will kiss and soothe the stinging booty, or will I send the bunny to bed early? Call me or set up a private chat to tell me what you think should happen next!
xo Monique xo
844-332-2639 x 231
http://sexymilfphonesex.com/monique