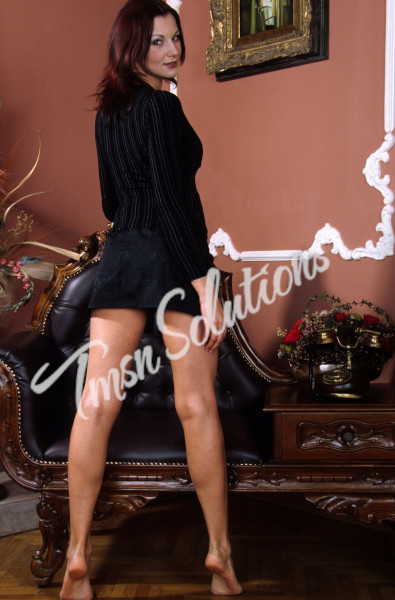 Miqala 844-332-2639 ext 447
Do you prefer Long-Legged Domme Miquala? My long, toned legs capture you, don't they? Legs like mine could wrap around you, crush you, confine you, hold you where I want you. And you are helpless against the strength of my legs.
Imagine them walking over you, showing you how you are beneath me. I can do it easily, showing you where you belong – under my feet. Obedient, eager, laying on the floor like a slug, feeling my weight as I walk on your chest or back. Either way, you are helpless beneath my Long, toned legs.
Long-Legged Domme Miquala
I like men beneath me. It's where you belong. Ready to serve, obey, and worship at the simplest commands. Imagine it.
Imagine feeling my weight press into your chest, just one foot because the other is heading for your mouth. I press my freshly painted toes against your lips, mushing them as I force them into your mouth. You open up, feeling a touch of shame to be used like this, but your dick likes it.
You cannot help sucking on my toes, tongue licking slobbery, trying to get every taste of my day.  Can you taste the sweat from my heels? I've been in them all day long, so they might be a little.. um.. extra tasty lol.
I'll step off you just to watch you scrambling to get those toes back into your mouth. You'll flip over on your belly, crawling, scrambling, chasing after me as I take another step away from you. I'll laugh at you as you grovel pathetically in front of me.  What will you give me for just one more taste?
You'll ask yourself what more of your dignity and self-respect will you destroy just to get your hands on my smooth, long legs, caressing them as you hold those toes in your mouth? What is a chance to suckling my toes worth to you?
Dominant MILF Miqala
844-332-2639
ext 447