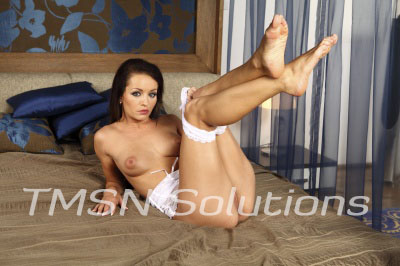 Sinful Serinda 844-33-CANDY (844-332-2639), ext. 394
It was just another lonely evening, no different than any other. My husband was working late again. A common excuse he loved to give me. I'm sure he is cheating on me but I keep quiet. I never get to really talk to him let alone bring up his cheating. This night is a little different though, my new neighbor Abram stopped by bringing a gift to introduce himself. I was a bit embarrassed as I was not dressed for company. I was wearing my comfortable mother attire which was nothing short of a t-shirt and pants. Abram did not seem to mind this though.
I welcomed Abram into my home. My daughter is asleep and it felt nice to have some adult company. Abram handed me the bottle, it looked to be an expensive type of bourbon. Being unused to company and gifts it made me feel quite special even if I was left all alone and in my ratty house clothes. We moved to the living room and I fetched some glasses wanting to sample the gift my new neighbor had so kindly brought over. One glass led to 3 and I was feeling quite warm and loose. The next thing I knew, I was telling Abram all of my suspicions and worries regarding my husband.
Time moved so fast, we were having such good conversation and a fantastic connection. Before I knew it Abram pecked me on my lips. He brushed back my hair and whispered into my ear to go get into the shower and get fresh for him. I don't know what I was thinking. I've never done anything like this before but I obey. I washed and shaved in the shower, making sure my pussy was as smooth and soft as I could get it. My legs also smooth and soft, taking extra care to lotion every inch of my flesh when I dried off.
I slip into my room and dig through my panty drawer. Searching through my many pairs of panties until I find the right ones. The brand new white panties that no one has ever seen or enjoyed my body in. I slip them on and then I hear a noise, concerned I opened my bedroom door and what do I find? Abram, he is standing in the hallway and now fully able to see my body, all bare aside from my white little panties.
He saunters up to me, my hair is dripping wet and I shiver but not from being cold. Just knowing someone is looking at my naked breasts and barely clothed body had me entirely unnerved. I could not help myself I started to move to the side to allow Abram to come into my room but he reaches out and pulls me against him. His mouth now wandering all over my neck and breasts. My entire body tingling and my pussy throbs. I can feel a little wetness in my panties. This is the first night I I knew that Abram was going to be the best neighbor a MILF could possibly have.
Would you like to be my neighbor? Imagine all the fun we can have!
Serinda
844-33-CANDY
(844-332-2639)
ext 394
https://phonesexcandy.com/serinda/