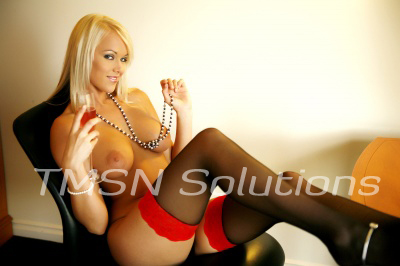 Rhonda 844-332-2639 ext 446
It's time for a Battle for Your Wallet with Rhonda. Doesn't that sound so fun! I'll win, of course, because I'll use your wants and needs to my advantage. Let's start with the basics. First, look at me. I am perfection incarnate. Blond, perfectly toned body, slim waist, beautiful, voluptuous tits, and long legs that climb up to the most incredible perk round ass.
The exact woman you would never get in real life. You know it. We both know it. I'd never notice you in a room full of incredible men. You are beneath my attention. The only thing you truly offer me is your wallet.
I'll take control right from the beginning, talking to you, questioning you, forcing you to face how far beneath me you really are.
I am your fantasy. What would you give from your pathetic little life that could enrich me? Right! You're wallet.