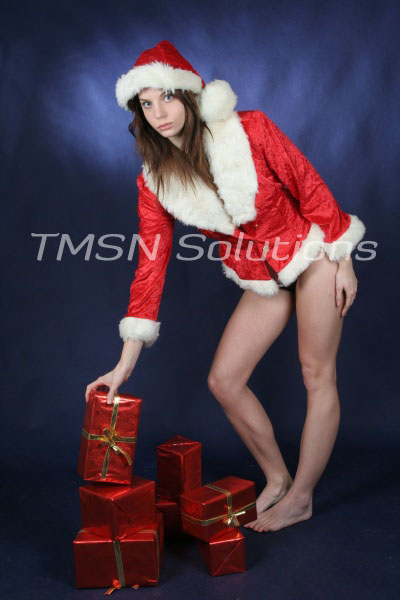 1-844-332-2639 ext 204
What's in this box I wonder? Is it from Santa himself? He did promise to leave me something extra special for all the nasty naughty things I did for him last night. Mrs. Claus is such a damn prude! She isn't interested in anything other than her plan vanilla cream Christmas sugar cookie sex life.
But Santa lol he is an absolute FREAK! He loves to get so dirty I was actually shocked. Did you know Santa doesn't just have a naughty and nice list? He has a secret list of girls AND boys (because yes Santa swings both ways) who are way too naughty for the naughty list.