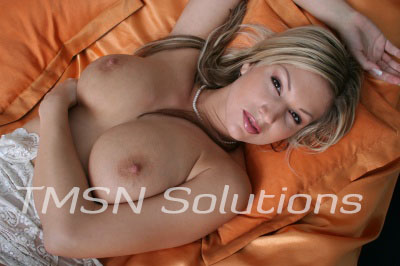 Tender Tempress Harmony ~ 1-844-332-2639 ext 386
The pleasure radiates from the sound of her voice all the way to the head of my throbbing cock. Her voice is amazing; soft, maternal, and soothing; but yet, so fucking sexy.
I fear that my entirety, body, mind, and soul has succumbed to an invisible internal reaction that beckons and prods me to fall to my knees before the Goddess. She owns me completely. I only live to adore, please and prove my devotion to her. I am Mistress Harmony's captive; permanently and forever spellbound.