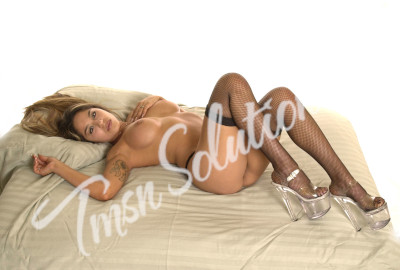 Tessa 1-844-332-3629 ext. 445
Nothing puts a bigger smile on my face than when you obey me. And I know deep down that nothing satisfies you more than being dominated by me.  And you love spoiling me rotten. I see the look that you give me. You can't get enough of being told what to do, when to do it, and how to do it. When I tell you you're going to take me on a shopping spree, your face lights up.
It isn't like I don't have things. I do. But can a girl ever get enough of what she has? The answer is no. And so the fun is about to begin. For me, I'm about to get invested in a shopping spree that's going to make me feel fucking amazing. For you, you're going to get off on pleasing me, on giving me what I need and more. Let's face it, everyone wins.
Spoil Me Rotten
I've got the taste of someone who lives the good life. What I am talking about is brand names have my name written all over them. And remember, you win in the end because I'm going to model these bad bitch outfits for you. The way you look at me when I walk through the living room with my brand new lace bra and crotchless panties, with matching fishnet stockings and garter is priceless. I can tell you're ready to get raw.
Even after spending a ton of money, you asked me if I was satisfied. I looked up at you, with my deep brown devious eyes, and I nodded no. I wanted more. I put my hands out and I looked up at you, and you know what you did? You put your hands in your pocket, took out your wallet, and gave me more. More cold stiff cash. That's what makes this MILF Mommy happy.
Tessa 1-844-332-3629 ext. 445