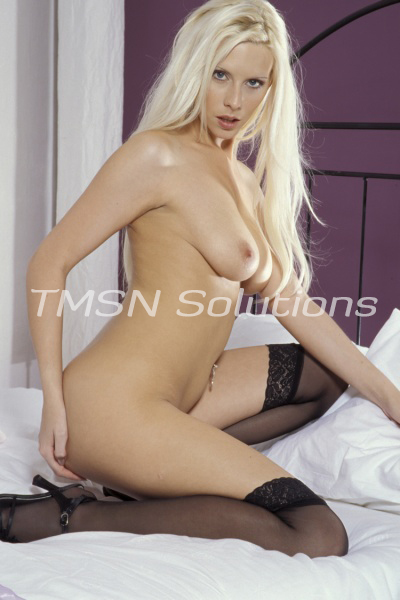 Ariel 1-844-332-2639 Ext 290
I've had a few sessions now with my sexy Silky girl. I love getting her all dolled up or coming in and finding that she has already picked out something sexy and adorable to tease me parading around in. Vintage nightgowns that are so delicate and feminine it makes me jealous! Her skin is so sensual and smooth, I could run my lips along it for days. Not a stitch of hair on that perfect silky body. I got her to lay on the bed in that vintage gown and panty set and I blindfolded her as i tied her hands up above her head to the frame of the bed. Then I set to work, hoping soon I would also be slipping into something silky.
Slipping Into Something Silky
I took a feather and began running it down her right arm and then another feather down her left. Teasing my way down that smooth, sexy body I switched back and forth between feathers, my hands and a riding crop. Tantalizing and smacking my way down that delicious body. I hiked up the night gown to about hip level and then left her there exposed a moment as I put on my strap on. I lubed it up good and then made my way to the bed, spread her thighs apart and then rested the weight of my cock against her inner thigh. Letting her feel the weight of what she was about to take. Next I grabbed her left ankle and put it up on my shoulder, then I grabbed her other ankle and put it on the other shoulder. I slid closer to her, moved her panties to the side and then pressed the tip of the toy to her ready and willing opening. It was that very moment that I was slipping into something silky.
Ariel 1-844-332-2639 Ext 290
https://phonesexcandy.com/Ariel
https://sinfullysexyphonesex.com/Ariel
https://tlcphonesex.com/Ariel