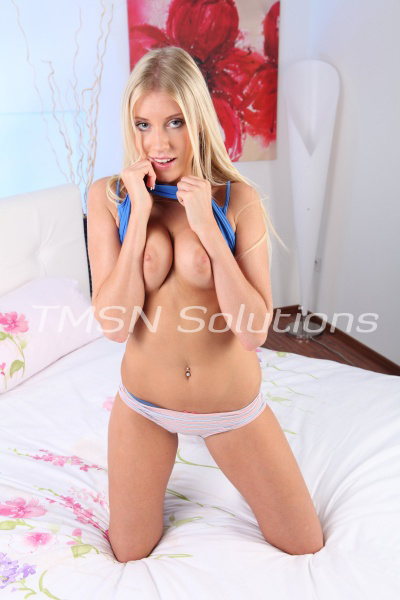 Call me Monica!! 1-844-332-2639 Ext 229
I bet you don't know what really turns me on, do you? Well lean in and I will tell you. I love meeting guys on skype and directing them on how they should rub their cocks. Guided Masturbation Play would be so naughty and dirty.
You could have a big or small cock I don't mind, I just like to play with them. I love seeing a cock bounce for me with excitement too. I will explain all the details and you will see I know how to guide you with a perfect ending.
Let my voice fill your ears as you moan and rub the way I tell you. I do like to make men use toys so you better still your wives or come prepared or pay the consciences. I can be mean and evil to you if you don't do what I ask.
Guided Masturbation Play
My favorite thing to do is take pics of you while you're rubbing your cock. I love to tease and taunt you with those. But be warned if your bad, your cock will go on twitter.
Do you wanna make cummies in your little sissy panties? I hope so I want you to rub those silky panties all over your cock and get it so hard for me. I want that cock jumping with excitement when it hears my voice.
I want your cock so hard and veiny before I will play the countdown game. This is always such a fun game to let a guided masturbation end. I will start at number ten and slowly count down but in-between the numbers I will say very naughty and dirty things. Even send you naughty pics that will make you beg me to cum.
By the time I get to number five, You will be sweating and hard of breathing from edging that cock. So ready to burst that thick white cream.
xoxoxo,
Monica
1-844-332-2639 Ext 229