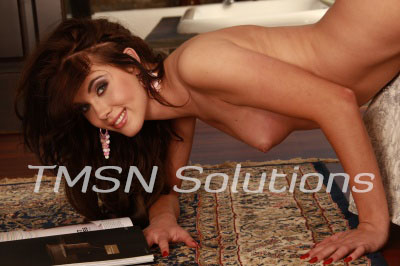 Collette — 1-844-332-2639 ext 383
So over the last week, you and I have been out on 3 dates. We have not had sex yet but we both decided that tonight was going to be the night. You have been waiting so patiently for this. You know that I was worth the wait. So we start by kissing. You kiss me in all the right places, and you can see me getting so hot and turned on.  We proceed to take off our clothes. You could only imagine my disappointment at that thing in your pants. You really think you can satisfy me with that little thing. It's not even worthy being called a penis.
Now that you are naked and I have seen your little thingy. If you want me to be generous, I can call it your little pecker. Now, I will make you put on these pretty pink panties.  Be patient, because I have a surprise for you now, little peckers only get one thing from me and you will find out soon!
Did you not know I have called in some reinforcements, they come in the shape of some Big Cock just for a little fucker like you! When he arrives I will direct him to the bedroom. There you are completely naked with your little pecker out. I will have him undress right in front of you. What a funny sight it will be when I compare the two cocks. It will be hilarious, because your little tiny pecker looks like a little pea next to his huge cock.
Next, you are going to sit in this chair in the corner while you watch his BIG COCK ram my pussy and my mouth. You will be drooling just aching to have what this guy has. Eventually, when you see my pussy dripping wet, you will decide to stroke your pathetic little pecker. When it is time for the HUGE cock to cum, he will cum in my mouth, which I will save for when you kiss me.
Let's play with your little pathetic pecker, and give me a call.
Collette — 1-844-332-2639 ext 383
http://hotmilfphonesex.com/collette/
http://sexymilfphonesex.com/collette/
http://silkyphonesex.com/collette/
http://www.sinfullysexyphonesex.com/collette/
PS.  You know you want to spoil me, here is my wishlist xxoo