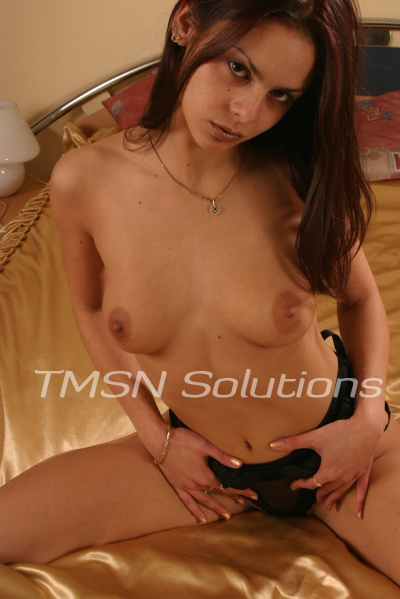 ~ABC's, Always Be Cute! April (844-332-2639) ext 207
I had a call with a filthy little cumdumpster recently.
I tied my little play thing to table, under false pretenses. He didn't know I had 9 inch and 11 inch dildos waiting for him. I fucked his mouth, then put a dry dildo up his ass. It was a fight to get it in. But when I did I shut his mouth with a butt plug, like a pacifier. I flogged him while I was inside him. 
I put a blindfold on him. Then I got a knock on the door, I left him like that for a while. I had some surprise guests. I let my guest start to touch him without him knowing who they were. But he figured it out…. eventually.
Two of of the three guest where well endowed men who wanted to stretch his holes out. He found out how we use inferior boys like him. He watched as the men pleased me and another girl. He listened to how they were so much better than he would ever be. Even the women, who I brought along was insatiable. He was used to clean the other men's 'members' with his mouth before moving to her. By the end of the night He had been filled every way possible many times. In many different positions… 
Was this a gangbang or an orgy? who knows who cares.
~I remember my ABC's, Always Be Cute!, even when being a naughty girl like me.~ April
 844-33-CANDY
(844-332-2639) ext 207
Also look for me, April on: