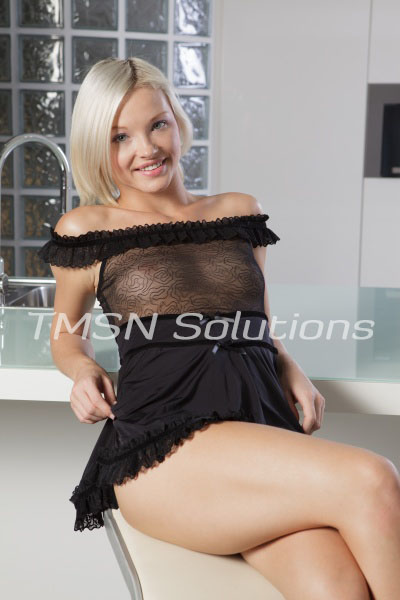 I know you're tired of your wife, aren't you? All she does is bitch all day, "do this, do that, clean this, I want that…blah blah" I can't believe you put up with her like you do. You know you don't have to stay there, you can always come to my place.
You know I'll greet you at the door, on my knees, sucking you off, just to help release a little stress. Then, of course, letting you pick me up and violate me in any way you want. We can fuck all day, she can think you're out with the guys, and you wouldn't have to deal with that cow hounding you.
I know you can't stay, but, while you're with me, I will give you the best time ever. I know how much you love to kiss my sweet pussy, so, yes, I will sit on your face. Let me do to you what she won't, everything she won't. I want to be your secret nymph, and I promise, what she doesn't know won't hurt her.
Sexy Lil' Sydney!

1-844-332-2639 ext 361

Click for More About Me!! ** Click To Follow Me on Twitter!!