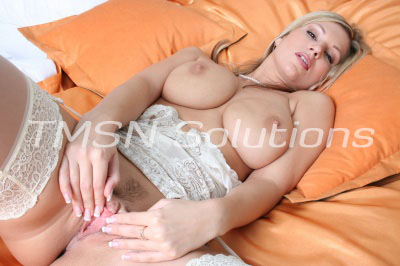 Sensual Harmony ~1-844-332-2639 ext 386
Gosh, it sure feels like it was a long week. It was my final week of classes and even though I'm older,  and should have been old enough to know better, oops, it would appear that I left way too many things to the last minute. To sum it up, I'm in need of some sexual healing.
There is just nothing that the doctor can order that'll make you feel as good as a good hard fuck will. Won't you let me make your cock my pharmacy, and for these especially really cold nights, my hot water bottle too! I love the heat that builds when we're together. To sum it up, I want to fuck you, and I want to fuck you hard. I need you to ram your hard cock in my wet, tight pussy and pound me until I find that sweet release. Let's get it on Baby.