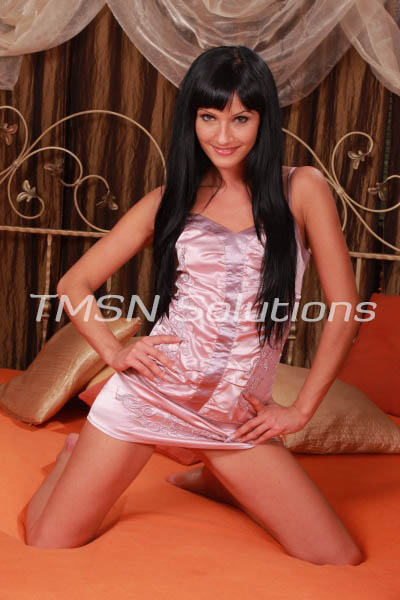 CARINA 844-332-2639 ext 293
I loved it when I came home and you took my high heels off my sore feet and gently but firmly rubbed them with your strong hands and kissed my little toes. You are so good to me! And then when you lay me down on the bed and slowly and sensually removed all my clothes, I was completely lost in the moment.
"Lay back, baby," you say and then you softly kiss my lips and I respond with equal desire as you kiss me all over and take my perfect little rosebud titties into your mouth and a moan escapes my lips. I am completely under your power as you explore my body with your hands and mouth, tasting every inch as I move my hands down and feel your hard throbbing cock jump as I slide my hands down between your legs and give you a handjob as your talented fingers move in and out of my tight, wet pussy. I am aching all over for you. I am shaking with desire. I want, I need you inside me. Please, baby, please. Make love to me.