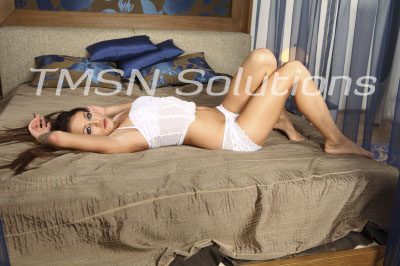 Sinful Serinda 844-33-CANDY (844-332-2639), ext. 394
The next day I awoke with butterflies in my stomach. I knew the party was tonight and I had to be perfect. Everything needed to be entirely perfect or I'd feel like a total failure and that I had let not only Blake down but myself. I started the day rather normally though and managed to get appointments for my hair, skin and personal shopper. This day was packed full and I even was able to line up a babysitter to help keep an eye on my little one.
My husband was home as well which is an inconvenience in and of its self. I made up an excuse for a spa day with my friend Gina and this seemed to keep his questions at bay. I went to my first appointment which was my skin. I had a full facial, my face needed to be utter perfection. Then the more painful part. The body waxing and scrubbing. The woman was new and I was concerned however she easily put my mind at ease with her attention to detail and expertise. She not only provided me with the most intense and lavishing body scrub as well as the most painful waxing I've ever had. I do not think my pussy has ever been quite this smooth and my legs quite so silky.
The rest of the day went on as enjoyable and fun as my skin appointment. This was just what I needed to get back into the swing of being me. Not the mother and wife me, but the sexy stripper and young careless woman me. I had everything finished to perfection, my hair, nails, and body. The next choice was my outfit which was not difficult at all. I chose a tight mini black dress with a very deeply dipping neckline to show off my beautifully tanned breasts.
My husband again questioned me on where I was going. I made sure not to get ready at home. I gave my husband an excuse about Gina having some emotional distress after a breakup and his eyes glazed over as I'm sure most other men would be. He had no interest in hearing of the woman drama and this gave me my escape! I was now free and ready to go to the hotel room I booked and prep myself for my appointment. On the way to the hotel, I stopped at a local adult sex shop and purchased a black and cream feather boa which just so happened to match my sexy lingerie to use for my striptease performance.
I arrived at Blakes house and sat in my car in his driveway. My emotions were running all over the place and I started to have doubts that I could pull off being my old stripper self. I know I am still the sexy young thing Blake remembered but now I'm a MILF. I bite my lip hard, inhaled sharply and forced myself to get out of the car and approach his front door. There didn't seem to be other car's parked in the drive and this confused me. I looked around the property as I walked slowly to the door, my black bag slung over my shoulder filled with my sexy props for tonight's entertainment. Carefully I climbed the steps to his door and after another big, deep breath. I knocked.
To be continued. If you cannot stand to wait, you can always reach me to find out more.
Serinda
844-33-CANDY
(844-332-2639)
ext 394
https://phonesexcandy.com/serinda/