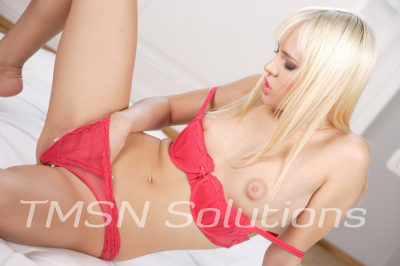 1-844-332-2639 ext. 201
I was babysitting the cutest little boy ever, we were having fun he was standing on my lap and his daddy had just come home from work. He was bouncing and laughing and I was feeding him bites of my big gooey hot fudge sundae. He would take a bite then make that cute face they make when they get something cold in their mouths and then he would do this little dance. We were all laughing and having fun when he grabbed the bottom of the ice cream bowl and poured it all down my shirt!
I gasped and set the little boy down on the floor and felt the soft creamy ice cream slither down my chest the hot fudge was inching down my stomach making me all sticky and gooey.
I looked up at his daddy and he was staring at me, his hand in his lap rubbing his cock. I stood up to get a towel or something and the ice cream came out the bottom of my shirt and slid into my shorts. I gasped again and put my hand down to, I don't know catch it maybe. It was cold you have to do something when something that cold touches your pussy. It squished through my fingers and ran down out of the legs of my shorts. I was a little upset that he wasn't helping me with this mess but then I saw that he had a big, messy, wet stain on his own pants.
I laughed and asked him if I should grab two towels. He didn't say much just nodded watching the streams of syrup and milk run down my thighs. My shirt was so sticky, it stuck to my boobs. He whispered "touch it for me. You are so messy. "My fingers squished in the thick cream and syrup and it felt so good. I gave him what he wanted. I picked up the jar of liquid fudge and poured it down the front of my pants. Is this what you wanted?
Grace
1-844-332-2639 ext. 201