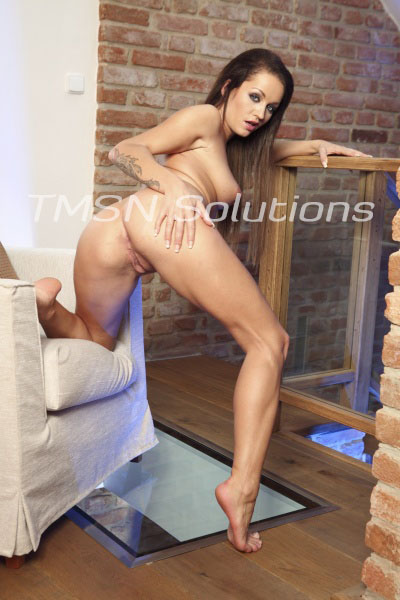 Sinful Serinda 844-33-CANDY (844-332-2639), ext. 394
I know you are probably thinking I'm some insatiable, uncontrollable fiend who can't keep her own hands off of herself. Well, you're right. I absolutely love finding new and creative ways to masturbate and cum, and yes I am addicted to it.
So I got a new shower head installed since my old one had gunk built up and had a weak water flow. So I splurged and got one with a nice detachable head on a hose with multiple water spray settings. And let me just say it feels so good on and spraying inside my pussy! There's something about just holding an item over my swollen pussy lips and clit and just letting it sit there and cumming really hard. Let me tell you about it.
So first I switch the head to a circling pulsing action with the water flow. I'll prop one foot up on the little ledge in my shower and start with rubbing my clit gently while the water beats down on my back, just melting my tension away.
I can tell I'm getting really turned on when my clit gets all engorged, swollen and hard and so sensitive. Feels so good to circle my fingers around it and rub my own wetness into it. I get so damn wet when my clit is played with, licked or sucked on, I can't help it.
Finally, when my own wetness is coating my fingers, I bring the shower head down and let the fun really begin. I can position the head and water spray just right so that way it pulses and shoots between my clit, my pussy lips, and my slippery slit, all the while I continue to stroke my swollen sensitive clit and run my fingers right inside of my slippery waiting pussy.
It's the type of pleasure that is long and drawn out and you have to work to get that deep, intense orgasm out. Sometimes I get so drawn into the heat of the moment I'll put my slippery fingers into my mouth and taste how sweet my pussy juices and cum are.
That just turns me on all the more. Finally, after continued stimulation to my tight wet pussy, a long hard orgasm is pulled out of me, as I moan loudly enough that I'm almost positive the echoes scare the neighbors. Best shower head I've ever had! Now if only I could explain the high water bill to my husband.
Serinda
844-33-CANDY
(844-332-2639)
ext 394
http://nawtytwistedphonesex.com