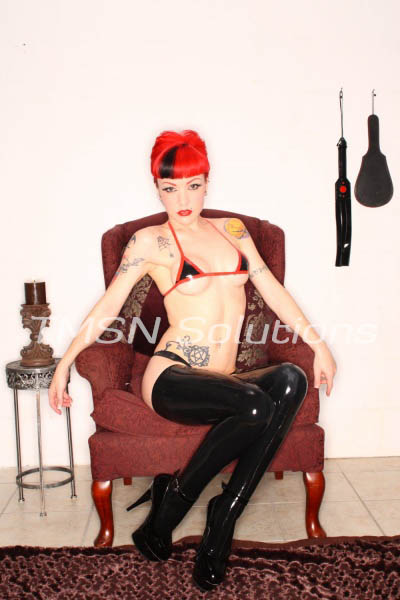 844-332-2639 ext 205
I'ts not easy, my little bitches and babes. Being you know, a goddess. All the power, all the people that need you, depend on you, look up to you. I'm sure you wouldn't understand but it can get quite tiresome being on the throne.
But, what is being a fucking diva if not being dedicated to the perfect role set out for you. Things you wouldn't understand again, I'm sure. Don't give me that puppy dog face, I'm already letting you lick my heels, did you think I wanted to actually touch you of all people?
Think, pet, about just how kind a goddess I am. Just how benevolent. I let you keep enough money to survive, when really, it should go to me. I let you keep your privacy because your inner self hate and abuses far more amuses me then watching you dance for others.
I even give you the freedom to read my words, and look at my divine self. Isn't that nice of me? Just nod. Now, I believe there's the matter of your taxes to attend to. I think all of your money will suffice for now. I want to pay for a few dates.
Austra
844-332-2639 ext 205