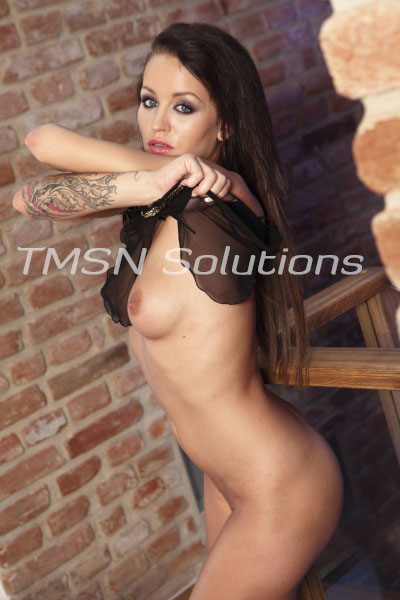 Sinful Serinda 844-33-CANDY (844-332-2639), ext. 394
Oh, my poor sweetie. Look at you, all pent up and excited. I can see you need a release, I can feel your tension and your body wanting to explode. You want to explode for me, don't you? I like it when I can help you feel good.
All you need to do is tell me how I can help you. Do you want me to use my hands on you? Maybe lay you down, and touch and caress your naked skin with my fingers? That would feel so good wouldn't it? My hands gliding over your back and shoulders, maybe over your chest, down your legs, your thighs. My touch feels so good to you. It makes you tingle, doesn't it?
Touching you makes me tingle, too. It's exhilarating to feel you get goose bumps when I touch you, it makes me feel alive! Maybe I'd have to cover you in soft gently kisses, all over your chest and your neck. I love smelling your skin, it arouses me so much – it makes me want you inside of me.
I can see the lust in your eyes as you stare at me. I feel the same way, not having you is tearing me apart. I want our bodies pressed against one another, writing together in ecstasy. You make me feel things I've never felt before. So stop playing games with me. I'm all yours, sweetie – cum and get me.
Serinda
844-33-CANDY
(844-332-2639)
ext 394