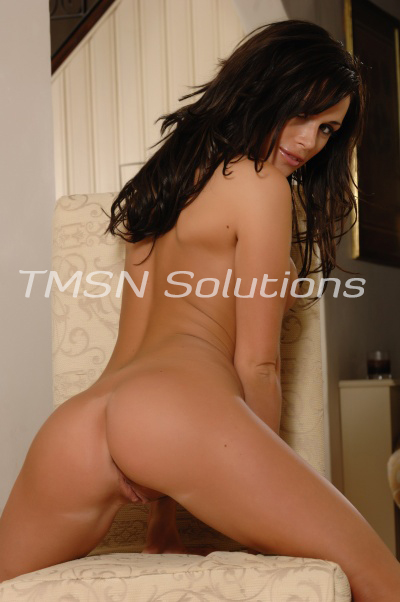 1-844-332-2639 ext. 222
I have come to a realization. I have a hot and sweaty fetish. I don't know maybe everyone feels this way but, seeing a man's body glistening with sweat just drives me wild. I have always known that this was a turn on for me obviously, but I didn't realize how powerful it could be until I was at the gym this morning. I usually go early to catch the show of men getting in their work out before going to work.
Today, I was on the stair machine and was opposite a bank of treadmills. As I climbed ever upward I had the glorious view of a man running across from me. I looked at him and he looked at me, our eyes met and smiles were exchanged. For a time we politely watched the TV's as you do in the gym. Then I glanced over and saw that he was beginning to sweat. His shoulders were just a bit shiny with his tank top getting that center stain of dampness and I felt my pussy come to life. Suddenly every step brought erotic pressure on my pussy.
He was starting to breathe more heavily. Then he pulled his shirt off and wiped his chest off with it. It was all I could to not step off my machine right then and grab it up off the floor where he tossed it. I turned my machine up a level hoping that I might burn off some of this lust I was building. It only made things worse. Now I could feel the bouncing of my breasts, adding to my stimulation, the feel of my nipples rubbing against my top.
Suddenly the pounding of his feet on the treadmill, had me thinking of him pounding his cock into my pussy. Thump, thump, thump, thump. My breathing became faster and my pussy was aching. I was nearly dizzy with lust trying to  catch my breath and to wrangle in my body's reactions.
I turned off the machine and stepped off with my heart racing and my pussy pulsing. I used my towel to wipe off my own sweaty forehead and neck  while I looked at his wet manly body. Then I had an idea. I slumped down to the floor hoping that he was as nice as he looked. My gamble paid off. My hero came to my rescue, leaping off the treadmill to see if I was alright.
I stretched my arm up over his slick shoulder and pulled him down quickly to attack his lips with mine. Fortunately the little room was empty but for us. Not that it would have stopped me if there had been a room full of people there. I couldn't have stopped myself. I could smell the scent of his sweat I could feel it wet against my chest and I let my desire take free rein. I pushed him over on to the floor and sat on top of him. I could feel his cock harden beneath the thin lycra of my shorts as I ground my pussy down on top of him, ravishing his mouth.
I lifted my mouth from his long enough for me to pull my top off. I had to feel that warm naked chest against me skin to skin. "I can't do this I'm …" I wasn't interested in hearing him talk right then so I shut him up with another kiss. I laid my breasts against his moist hairy chest and the rough feel of his hair against my nipples was maddening. I shoved at his shorts until I felt his cock, hard and naked against my stomach and then licked down his chest. MM the feel of his chest the salty, musky, taste of man. I was pushing my shorts off while I took his cock into my mouth.
"Miss, I was trying to say I'm MMMMMMM AHHHH " he groaned as I took him deep into my mouth sucking hard. I pulled my mouth from him with a wet slurp. "I don't care! I need this!" I groaned as I climbed back on top of him sinking his cock in my dripping pussy in one stroke.
Did other people know? Did they see us? I don't know and don't care! I fucked him like a savage woman there on the floor of that gym. I didn't stop until my pussy was satisfied and we were both gasping for air.
Sadie
1-844-332-2639 ext. 222
1-866-239-2972