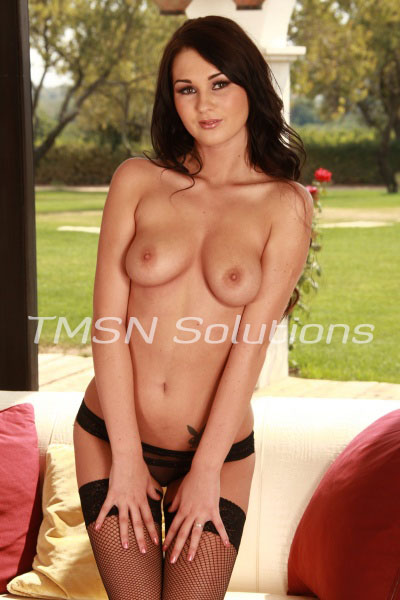 Kayla Cumsalot 18443322639 EXT 357
(Part 1 – https://phonesexcandy.com/dangerous-dream-phone-sex/)
When I turned I was met with a HUGE MAN. I smacked right into his bare chest and the shock of the impact caused me to gasp. My eyes scanned upward to find his big black eyes staring down into my startled face. My lips parted to scream but he shook his head and covered my mouth with his giant hand.
"MINE!" He growled as he scooped my tiny body up and slung me over his shoulder.
"No!" I hollered as loudly as I could muster. His hands dug into my skin in several places. I could feel his FINGERTIPS BRUISING the tender skin high on the the backs of my thighs and again on my calves as he clutched me too his chest. "No, no, no!" I screamed until my throat was RAW. My tiny fists pounded into his strong, muscular back.
"Mine." He repeated in a dark, demanding whisper even as I kicked my legs to no avail. He held me tightly even with all my struggling. He pushed into the thick jungle, the big, scratchy leaves clawed at my hair and skin as he walked on through. My screams that once echoed over the expanse of the water now sounded muted by the forest like jungle.
I knew I couldn't give up and just allow this dangerous man to take me but my body was weak from fighting him and my throat hurt so badly. I could no longer speak, let alone scream. I rested limply over his MASSIVE SHOULDER while he walked with even breathing. As if I was nothing but a SILK SCARF he'd draped across his shoulder.
I don't know how long we walked for but it felt like far too long. All while I stared down at the perfect curve of his BEAUTIFUL ASS. The way his wide shoulders tapered down to points just above his round butt. I knew it was wrong to admire something about such a brute but I couldn't help myself. His tanned skin was almost olive like in color and damp with his sweat. My mouth watered at the thought of LICKING his spine and over his taunt muscles.
I scolded myself but it was no use. Perhaps if I could please him, he wouldn't hurt me…too badly anyhow. His fingers that once dug deep into my flesh now lazily caressed the backs of my thighs. UP AND DOWN he grazed his sexy fingertips.
I felt myself giving into this MONSTER. My pussy was growing damp from his touch and I shifted uncomfortably on his hard shoulder. "Please," I whimpered through the soreness in my throat. "Let me go."
"Mine," Was all he repeated. Though now his right hand curved up my thigh and under the hem of my khaki shorts to grope my tight ASS CHEEK. I groaned and willed myself to fight him at least a little. My hands pushes at his back as I tried to climb free from his grasp. "Be still." He barked and slammed his hand down on my butt in a SPANK that made me melt. I moaned beside myself and felt that hot gooey feeling between my legs grow.
"Please," I sighed for a whole new reason. I was growing more and more needy for this brute of a man who'd STOLEN me from the shore of the river.
"Soon, Princess." He warned. "We'll be home, soon."
Check my other blog sites to read more of my Dangerous Dream. Better yet, call me and I'll fill you in.
Kayla Cumsalot 18443322639 EXT 357
https://phonesexcandy.com/Kayla/
http://divinephonesex.com/kayla/
http://www.teenbabesphonesex.com/kayla/