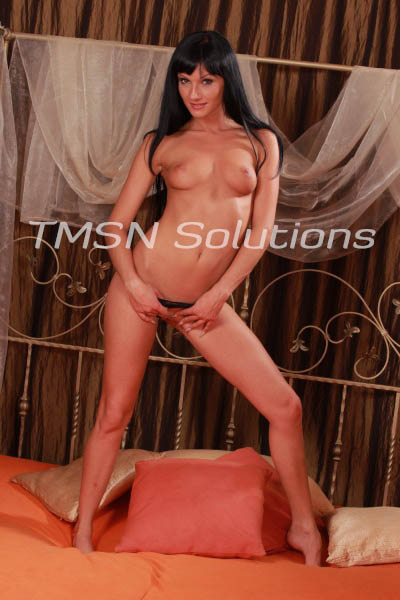 CARINA 844-332-2639 x 293
Oooh ,oh God, fuck, I'm going to cum, mmm … Oh hello, I didn't see you standing there. Giggle.  Don't mind me I was just taking care of a little something. You know they say there are two types of people in the world; people who masturbate and people who don't … admit to it! Of course I fall happily into category number one. I was never ashamed of being a sexual creature, it's part of who I am. I love sharing my sexuality with others and with myself.
Sexual pleasure is a vast landscape and for many, the hills and valleys remain untouched, virginal, but for me it's the opposite. I just love being introduced to new kinks and fetishes, variations on the world's oldest contact sport. The motto of the hot as fuck Evan's family women has always been, for centuries in fact,  "I'll try anything … twice. And if I like it, I will do it over and over again." 😉
Now what was I doing before I was so … *giggles* rudely interrupted. Ah yes, I was edging forward, inching towards the point of no return, my freshly manicured fingers sliding deep into my gloriously wet pussy.
Come closer. Unzip your trousers and take your delicious cock out for me. Cup your balls with one hand and grab the head of your cock. with the other. Stroke the shaft while you watch me watching you as I touch myself.
Oh God, I'm so tight, you should feel it. I give my pretty tits a little squeeze, pinching my nipples just a bit. And oh fuck I am so turned on right now I am going to cum any second…
How about you, what are you into, sexually speaking? Are you kinky? Do you like experimenting with different fetishes ? Do you crave the taste of a big thick cock in your mouth ? Do you want to eat cum? Maybe I should pimp your sissy whore mouth out on Craig's list. Should I get my strap on and make you kneel for me and suck on it and then push you down and give your ass a hard pegging?
Do you get turned on as much as I do by hot creative no taboo fantasy roleplay? Do you need an accomplice to help you do unspeakably wicked things? Do you want me to cuckold you with a big buff big black cocked man while I laugh at how small your cock is? I might even let you eat my tasty cream pie after he's blown his load of cum in my hot pussy.
Would you like me to be your hot babysitter, change your nappies and give you a spanking if you are naughty?
Maybe I shall force you to feminize and wear alluring pantyhose, lingerie and high heels. Maybe I'll be your sexy homewrecking little whore. I could threaten you with exposure of all your deep dark secrets unless you do exactly what I tell you to. I even like to do a forced fantasy roleplay where you take me and fuck me against my will.
Or perhaps you are you more of a traditionalist that gets revved up by the classics, i.e. a deep throat blowjob, a long slow screw or a nice hard wham bam thank you ma'am for rocking my fucking world  sort of bloke?
Whatever your kink, whatever turns you on , I'd love to hear all about it, and all about you. Call me and we can get ourselves off. Together.
https://phonesexcandy.com/carina/